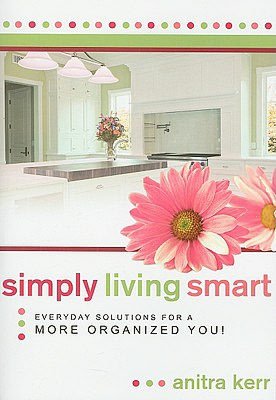 I have been following this
website
for a year or so. The author is Anitra Kerr and she has so much information about being organized, food storage, healthy living, etc. Several times a week she post a
"Smart Minute"
with simple, helpful tips.
I recently ordered
her book
and read it in a couple of days. It is wonderful! She gives very practical tips on topics like organizing, shopping, and cleaning. She breaks it down and makes it so simple. After reading
Simply Living Smart,
I am motivated to step it up to the next level of organizing and managing our home!